1 tag
Terra Incognita "Oakland Edition" | The Public... →
The city is an open ended puzzle. Terra Incognita is a game of urban exploration. With the help of the DEMILIT Collective, we will be discovering the city anew and making the familiar unfamiliar and either way It will be a great way to spend a spring afternoon in Oakland. The Game: Puzzles begin with placing the first piece. Take the plunge. Play a game. Enter Terra Incognita. Start an infinite...
<blockquote class="twitter-tweet" data-conversation="none"><p>Thx to @<a href="https://twitter.com/resonantcity">resonantcity</a> for helping put this together! <a href="https://twitter.com/search/%23TerraIncognita">#TerraIncognita</a> noon, May 4th in Oakland, outside, making urban puzzles. @<a...
2 tags
5 tags
4 tags
Nick Sowers: Listening Practice
Fes, Morocco, on a scrubby hill overlooking/over-listening the city. Like the view, the image in sound is dense in detail. Tiny spikes of contrast: a distant horn, sparrows flittering in the foreground, the sharper cry of a child nearby. Emerging from a grey droning sea: scooters, voices, air conditioners, idling buses, the overlapping calls to prayer. This sound altogether is the averaged...
Watch
"5,000 Feet is the Best" (by Commonwealth Projects) via @Interdome
4 tags
8 tags
4 tags
6 tags
"When GARPA first issued a call and invited the general public to submit designs..."
– "they came to the desert and were consumed by a flickering fortress" by demilit | THE STATE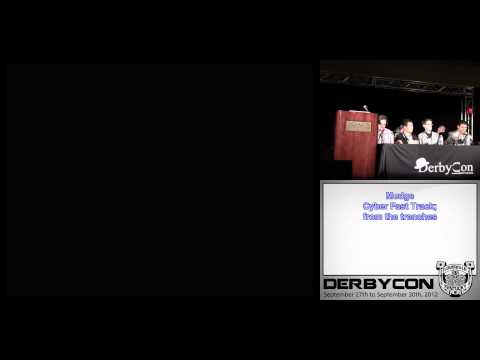 3 tags
Architecture's avatars
Some inchoate thoughts in the form of a premature conclusion, drawn from a draft paper (—a paper that might never see the light of day, so therefore, what the heck?) § By overlapping architecture and blockbuster film Avatar, we can draw a dual conclusion. First, Avatar iconically represents for the viewer a very paradoxical American breed of quasi-environmentalism, one in which culture and...
3 tags
"Dougherty says his inspiration is Alice Water's Edible Schoolyard movement:..."
– DARPA is funding the creation of 1,000 Makerspaces in high schools
3 tags
Street View of the Occupation Google is also mapping West Bank settler colonies. j.mp/SubVi4 Gotta keep up with Apple's new turn-by-turn feature for settlements. — Benjamin Doherty (@bangpound) September 30, 2012 via @subtopes
4 tags
LOOK: Pentagon Honors Anniversary Of DADT Repeal By Unveiling New "Prideator Drones" twitter.com/HuffPostFeed/s… — The Huffington Post (@HuffPostFeed) September 20, 2012
8 tags
4 tags
Today I received notice SpaceGAMBIT (aka Hackerspace Space Program) $500k grant from DARPA has been awarded.bit.ly/OFrz9CYippee! — Jerry Isdale (@MauiMaker) September 19, 2012
3 tags
 In this recording, the DM field agent strolled a downtown San Francisco department store exploring a fictional architecture environment of his own imaginative creation, one that plays on some sorts of fears and pleasures of the theatre mechanique that's perhaps right before us at the mall, but we might hardly ever notice it. In a larger sense and in connection to other ongoing DM...
5 tags
@snifty the kids neither know nor care where the funding is coming from. Besides, DARPA is a force for good in the world. — Tim O'Reilly (@timoreilly) February 19, 2012 "Darpa Looks to Make Cyberwar Routine" 
6 tags
5 tags
#DARPA Funding For Hackers Hackerspaces And...
via @librarycult
"Magic changing slide from #DARPA / MAKE...
Magic changing slide from #DARPA / MAKE partnership. First, that nasty old slide (inculcate is not a good word)… twitter.com/librarycult/st… — Fiacre O'Duinn (@librarycult) August 14, 2012 …and now the happy, shiny new one!!! #DARPA twitter.com/librarycult/st… — Fiacre O'Duinn (@librarycult) August 14, 2012
11 tags
3 tags
10 tags
15 tags
12 tags
1 tag
6 tags
2 tags
"9/11 at my hometown parade"
a COMPLETELY unironic float to commemorate 9/11 at my hometown parade last year twitter.com/rare_basement/… — Amber Eeeeeee (@rare_basement) June 18, 2012
5 tags
2 tags
1 tag
"To innovate we must make, and to protect we must produce."
– DARPA moves further into swallowing-up all independent making: "DARPA, VA & TechShop partner to encourage innovation, build skills, explore iFAB design strategies."  See also: DARPA invests $3.5M in TechShop to create pop-up weapons factories